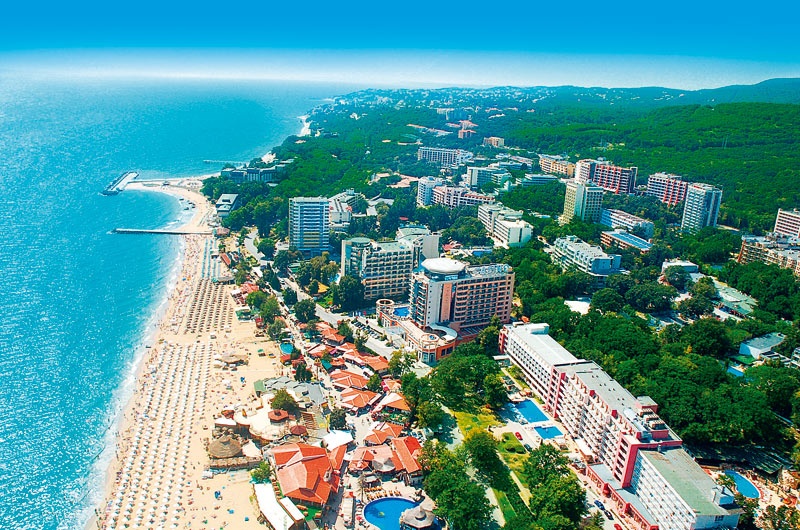 Golden Sands resort – the golden pearl of the Black Sea coast! See this!
Hello there! December is coming, outside is already cold and everybody dreams about the upcoming summer time, when the sun abounds and the entertainments are endless… Probably you think that it is too early for speaking about summer holidays, but the time is running fast and it is better you to have something in mind when it comes to your yearly vacation…
We are here to help you with this matter!
So, have you ever been in Golden Sands, Bulgaria? If not, then this article is just for you!
The lovely Golden Sands resort is situated in the northern Bulgarian Black Sea coast, as the sea capital of Bulgaria – the city of Varna is only 15 km far from the resort. Golden Sands is the most famous holiday summer destination in this area, while its beauty attracts a thousand of holidaymakers all the time!
It is not accidental for being Golden Sands called with this name – the sand there has an amazing gold color, as in the same time it is very fine and exceptionally clean. In addition to all the perfect condition for having of full value summer vacation as regards to sunbathing, various aquatic sports, hotel accommodation and food, take into account that Golden Sands is more that the typically summer resort – it is also part of the unique Natural park "Golden Sands ", that is protected territory by the law. By visiting this lovely summer destination, you will be able to enjoy both magnificent sea and wonderful nature! You can walk for hours on the eco-paths among an amazing flora, while listening to the melodic bird songs /in Golden Sands there are many species of birds and plants/. The breathtaking landscapes and views you can see by visiting Golden Sands resort are really memorable and will create in everyone some special feeling…
As long as you wish you can be part of the various events conducted in Golden Sands resort – fabulous concerts, folklore processions, amazing opera and ballet performances and many others interesting activities!
As for the entertainments of the children – there are many attractions that will make your kids really happy /horse riding, children's sports centers, puppet shows, children's discos and many others/.