Spring breaks in Nessebar, Bulgaria! Learn more!
After the cold and long winter we all need to go to some picturesque and beautiful place in order to enjoy the awakening nature and pleasant sunshine…
Together with the coming spring, the holiday deals are increased (vacations, excursions, cruises, round tours etc.) and suddenly it turns out that you have to make very difficult choice!
March Nessebar holiday will be excellent opportunity for you to spend nice time when weather outside has set in and is very favorable for walks, as well as for various outdoor activities…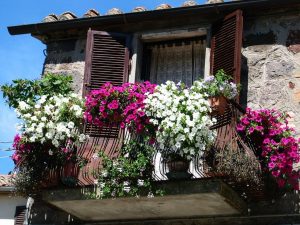 What you will find in Nessebar? – This ancient city (one of the oldest in Europe) is the most magnetic place you could ever see…  Nessebar's Old Town is attractive spot for the fans of romance, history or culture, as the tourist deals you can get there are just great!
This place is not only beautiful and charming, but is also very good option for everyone who is looking for a cheap vacation and lots of fun. The family-friendly environment will allow you to spend a really pleasant holiday in case you have kids (many attractions suitable for young children, peaceful atmosphere and gorgeous beach), while the romance that is in the air will make every vacation for two just fabulous!
Nessebar is a holiday destination mostly visited during the summer season because of its gorgeous beach and incredible hotels. But during the spring you can have lovely vacation too! And yes, in March you won't be able to bathe or bask in the sun while wearing swimsuit, but in this amazing town you will have so much to see and do, that your stay wouldn't be less full that if you got there during the summer!
With the variety of historical sites and monuments, the Old Town of Nessebar is declared for architectural-historical reserve, as in 1983 is included in the list of UNESCO! And this shows clearly that Nessebar is really amazing place that should be visited by every connoisseur of beauty and ancient past…
If you have ever dreamed of staying in some guest house that to looks like those from the fairy tales, note that being in Nessebar you can turn your dream into reality! The small lodges you can see in the Old Town are really amazing with its unadulterated beauty and antique style. Some of the owners of these homes rent rooms to the tourists and thus you will be able spend your vacation among cozy and pleasant atmosphere!