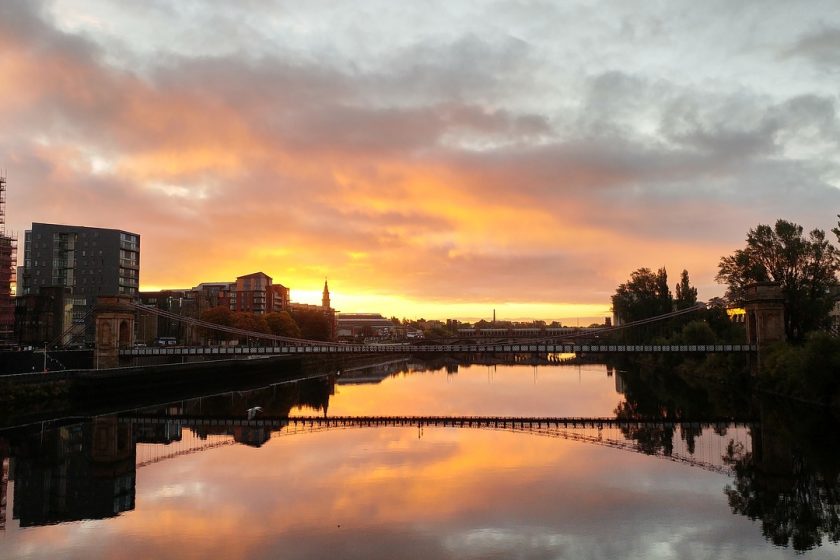 Glasgow vs. Edinburgh – Which City to Visit?
If you've never visited Scotland but plan on doing so, then you should know that the country offers a diverse experience to travellers. Many people ponder on the eternal question – whether they should visit Edinburgh or Glasgow – and rightfully so because both cities are extremely different. Each has its unique vibe, each has a plethora of exploring opportunities, and all in all, whichever you choose, you won't regret it.
Since Edinburgh and Glasgow are relatively close to each other, it's easy enough to see both of them. Here's an overview of what to expect in each destination.

Visiting Glasgow
Glasgow is the biggest city in Scotland. With a history of being the central point for the shipping industry in the country, Glasgow has a more industrial feel to it. It's very refreshing if you want to escape the standard travel experience. There's a lot to see here as well. Glasgow is famous for its vibrant, lively streets, colourful markets and shops, and many museums. Some of the museums you can even enter for free:
Transport Museum;
Kelvingrove Art Gallery;
Peoples Palace and more.
Other free sightings in Glasgow include the University of Glasgow, Glasgow Cathedral and The Lighthouse which holds regular exhibitions.
But the paid museums are also not to be missed: The House for an Art Lover and The Tenement House to name a few.
Besides all the artsy places, Glasgow has an impressive architecture that will capture your imagination and make for some amazing photos. The city is also great for shoppers and has some cool pubs.

Visiting Edinburgh
Unlike Glasgow, Edinburgh all about the touristy experience. So much so, that Scotland's capital is heavily saturated with bagpipes, tartan and lots of history. As a visitor, you will appreciate the fact that most of the popular sightings are centred in the heart of the town, making it super easy to check up on everything.
Edinburgh's charm comes from the picturesque buildings and tiny streets which strongly remind of a Harry Potter movie. If you decide to visit the capital, you should check:
the famous Castle and the medieval Old Town;
Forth Bridge and the Forth Road Bridge;
The Royal Mile;
As well as the many museums and galleries scattered around the city. Shops around here are tiny, located on the Princes Street. And if you fancy a quality night out, know that pubs stay open until the early hours. Edinburgh is one of those places which will make your photos timeless. Most photo-friendly spots include The Vennel, Canongate Tolbooth, Victoria Street, Artur's Seat and more.

Getting from Glasgow to Edinburgh
If all of the above has made it even more difficult to decide between the two destinations, worry not, since the solution is quite obvious – you should visit both. The good news is that the journey from Glasgow to Edinburgh is about an hour or so. You can travel in many ways but the most convenient are:
Catch the train – this is the cheapest of all options. If you're visiting Scotland on a strict budget, this is the way to go. Put your money where they belong to – into museums, shops, galleries and other fun stuff. Trains are relatively comfortable and depart from Glasgow quite often.
Rent a car – if you want to experience both of these marvellous destinations and the journey between the two, you should rent a vehicle. That is if you don't mind driving on the other side of the road and paying a bit more. Road trips are some of the best ways to experience a place and you'll be able to make a pit stop at every eye-catching area.
Get a taxi from Glasgow to Edinburgh – the most convenient of all, taxi transfers are the fastest way to travel between Edinburgh and Glasgow, and time is an expensive commodity when you are on vacation. Local taxi drivers know best how to navigate the busy streets of both cities, so you should arrive at your destination in about 45 minutes. The drivers are also well-familiar with everything local and will be able to give you invaluable travel tips and advice on what (and when) to see.
No matter if you choose Glasgow or Edinburgh for your next travel to Scotland, you'll have a fun and memorable time. Make the most of it by dabbling into the local culture, speaking to the natives and learning all you can about these two wonderful cities.